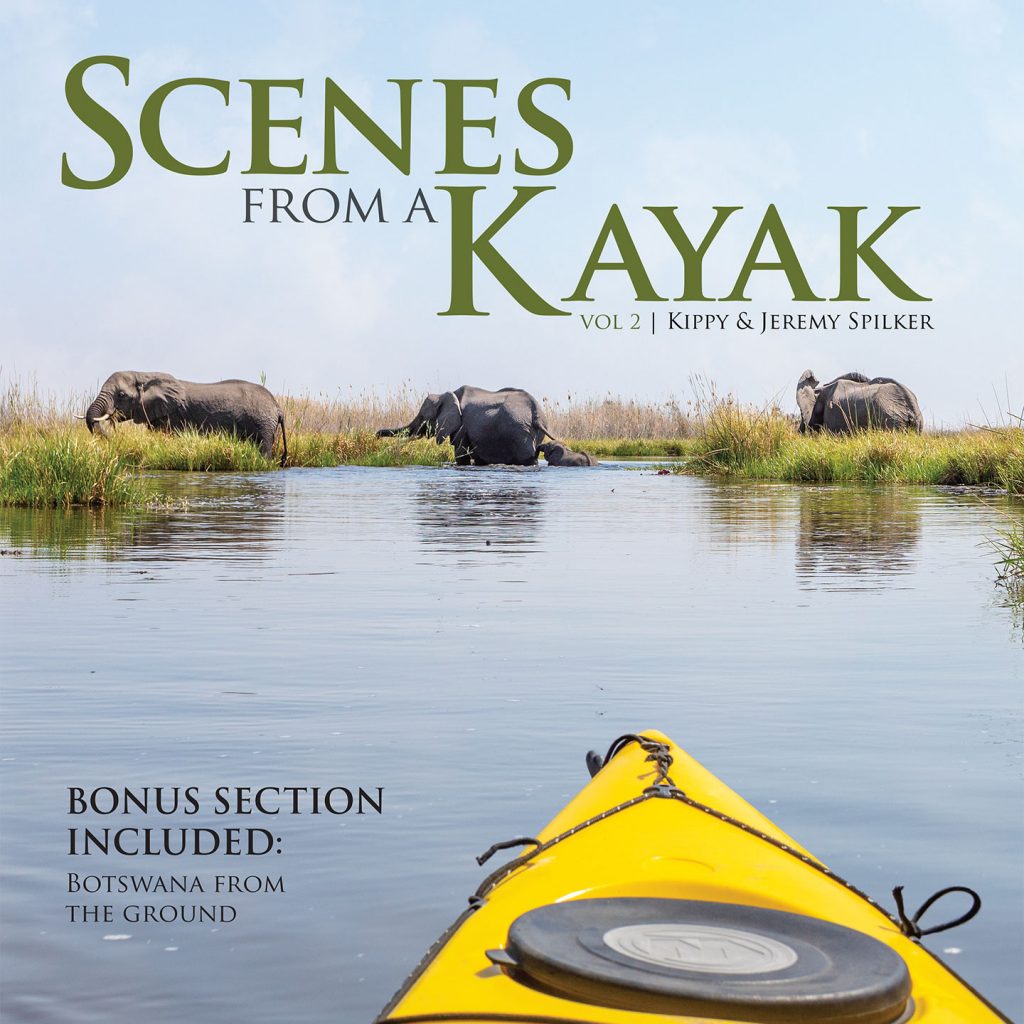 "Wouldn't it be cool if … ?"
That phrase has resulted in some pretty great paddles and fantastic adventures, and we'd like to take you along on our journey. Offering you the view from the cockpit, we'll take you with us as we paddle a flooded desert playa; among geothermal activity near a volcanic caldera; into our own wedding; around archipelagos and channel islands on both U.S. coasts; and through a drought-impacted Okavango Delta in Botswana, Africa.
You'll share the journey with tons of wildlife, from the typical shorebirds and turtles to sea otters, beavers, seals, and sea lions, and then the more unique paddling companions like big horn sheep, wild turkeys, elephants, zebras, hippos, and giraffes.
Scenes From A Kayak, volume 2 is a 240-page, 10″ x 10″ hardcover book, filled with beautiful images and descriptions of flatwater paddles. We're two regular, not particularly athletic, people with 9-to-5 desk jobs. Freelance photographers who love to explore and share those explorations with our friends, the real goal of SFAK is to take people places they may not be able to go themselves, and to share the world through our eyes.